A grand tour – an exhibition of paintings in the Boole Library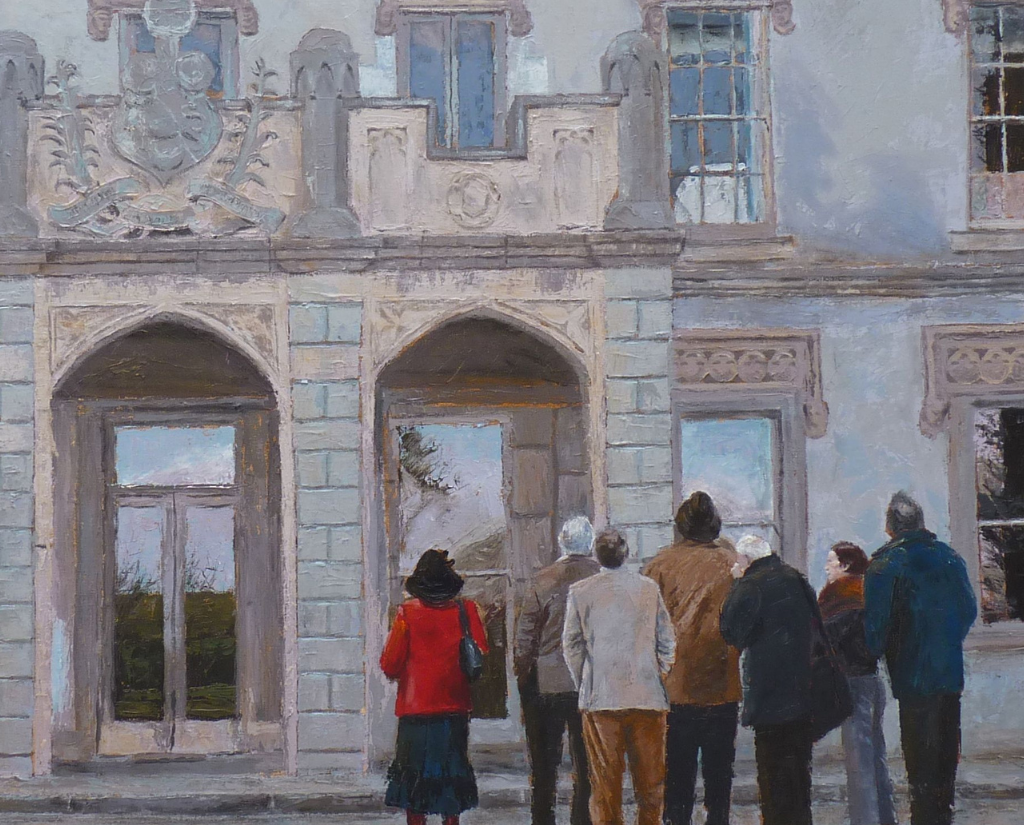 An exhibition of paintings by Geraldine O'Riordan is about to open in the Boole Library, University College Cork. These paintings will provide glimpses of some of the finest Irish Georgian architecture. They were inspired by tours of approximately 200 buildings organised by the Cork chapter of the Irish Georgian Society of which Geraldine is a committee member. Impressive facades and luxurious interiors are captured in contemporary settings and the presence of spectators expands the narrative.
Speaking of the exhibition Geraldine says "My focus is to raise awareness of our journey through history, narrated through our built heritage". While these buildings may represent evidence of British oppression to many, Geraldine believes that "We have come to embrace these buildings as part of our history and to appreciate the Irish craftsmen that built them. It is apparent that our previous preoccupation with distancing ourselves from a colonial consciousness is no longer extant."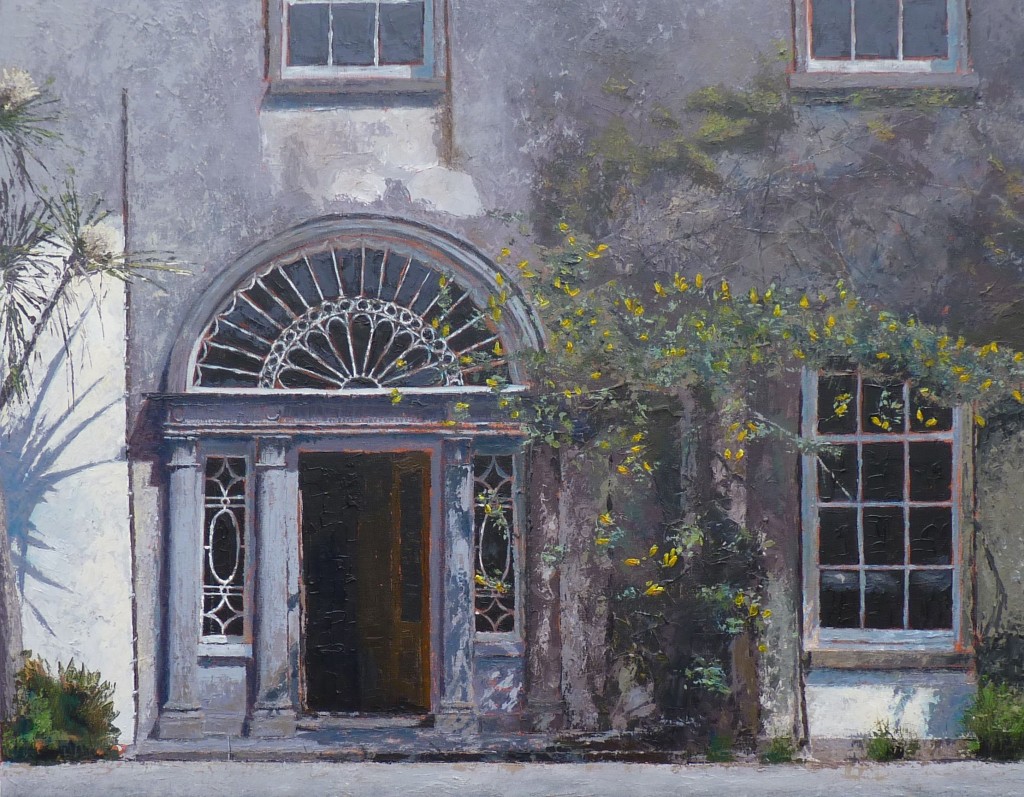 As well as many representations of the exteriors of buildings in the exhibition, Geraldine also captures the finely decorated interiors of the buildings. The observation and skill gathered from more than two decades of commissioned mural work and decorative arts impart a delightful atmosphere on the paintings.
The exhibition will run in the Boole Library from Thursday 3rd October to Friday 20th December 2013. Opening hours for the Boole Library are Monday – Friday 08:30 – 21:45 and Saturday 10:00 – 12:45. For further information see Geraldine O'Riordan's own website.