Black History Month from The River-side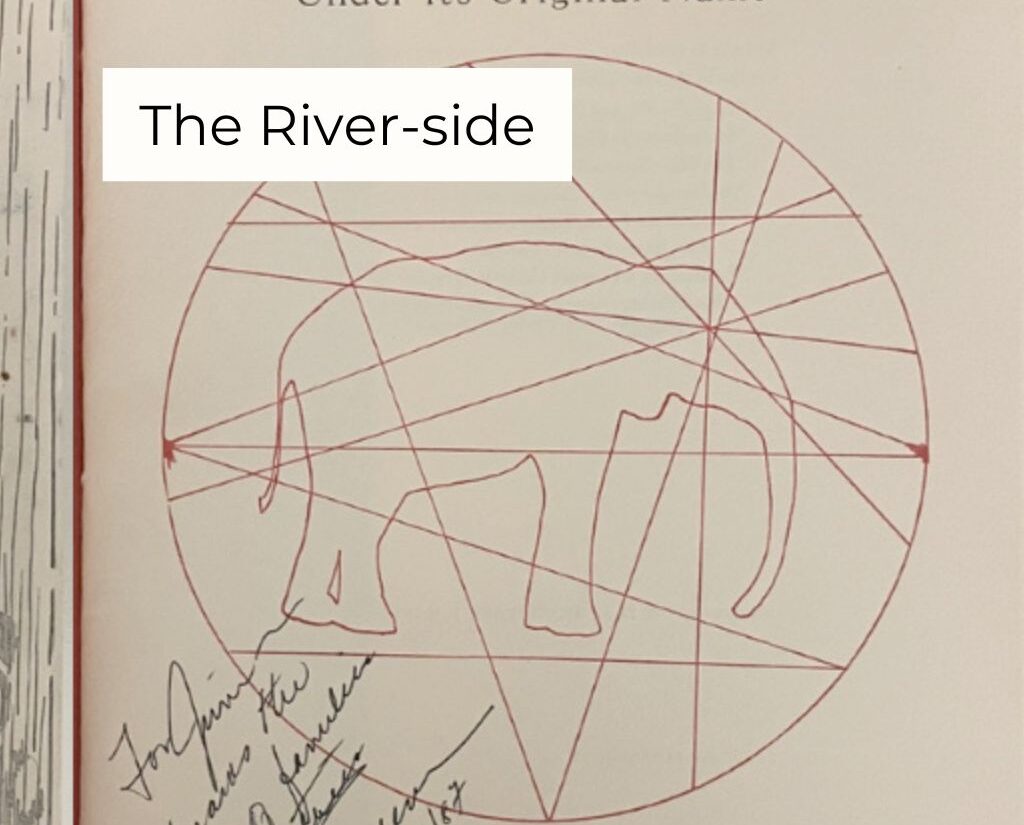 To tie into the themed display 'Black History Month' in this on-going series … from The River-side I've chosen first edition poetry books by Langston Hughes and Colleen J McElroy from the James McAuley Collection.
James McAuley Collection
James J McAuley (1936-2021) was a poet, teacher and critic. He was born in Dublin and attended Clongowes Wood College and UCD (1960-1962) graduating with a BA. In 1966 McAuley emigrated to the US where he received an MFA degree from the University of Arkansas in 1971. He taught poetry and poetics, literature and Irish Studies courses at Lycoming College and Eastern Washington University where he was also founding director of their Creative Writing Programs. For 20 years, he directed the EWU Summer Writing Workshops at the Irish Writers Centre in Dublin and from 1993-1997 he was Director of EWU Press. He retired in 1998 and lived in Dublin until his death. His poetry and prose were widely published in Ireland, England, Canada and the US. Poetry, especially American poetry, and works from small presses are particular strengths within the collection.
Langston Hughes – Montage of a dream deferred
Langston Hughes (1901-1967) was a prolific writer and is best known as a leader of the Harlem Renaissance. Montage of a dream deferred (1951) was his 10th work and his first major publication following World War II. It contains the iconic poems of "Harlem" and "Theme for English B." In a similar way to Weary Jazz Blues (1925) he uses music references, in Montage of a dream deferred a jazz style. In addition he uses the film term 'montage' to create a new work from spliced, fragmented but related images of the black community of Harlem and scenes there over the course of a 24-hour period. The 'dream deferred' in the title refers to the migration of African-Americans from the rural south to Harlem in the 1920s where the Renaissance of music, art and literature began. However by the late 1940s the dream of political and social justice is off-set with poverty, violence, and death. The 'dream deferred is further explored when Lorraine Hansberry used the third line of "Harlem" for the title of her play A raisin in the sun (1959). Montage of a dream deferred is divided into sections to reflect the different times of the day. Hughes dedicated the work to Ralph and Fanny Ellison. This copy is in the original Walter Miles designed dust-jacket.
Colleen J McElroy
Colleen J McElroy (1935-) is Professor Emeritus of English Literature and Creative Writing from the University of Washington in Seattle, USA and in 1983 became the first black woman to be promoted to full professor at the University of Washington. McElroy started writing poetry seriously in her 30s and at that time received encouragement from various poets including Denise Levertov. She also discovered the works of black poets such as Langston Hughes, Gwendolyn Brooks and Margaret Walker and realised that role models need not be limited to Yeats or Keats. McElroy has published poetry and short story collections as well as memoirs. In addition, McElroy has received the Before Columbus American Book Award, two Fulbright Research Fellowships, two NEA Fellowships (in both fiction and poetry), a DuPont Visiting Scholar Fellowship, and a Rockefeller Fellowship. The book covers to Queen of the Ebony and Bone flames: poems are by noted book designer Joyce Kachergis (1925-2018) co-founder of Kachergis Book Design and principal founder of Women in Scholarly Publishing (WISP) with Nancy Essig.
Winters without snow (1979) deals with her divorce from poet David McElroy. The cover drawing is by Peter Urio and the title page is signed by Colleen J McElroy.
Queen of the Ebony Isles (1984) is an award-winning poetry collection (American Book Award, 1985) depicting the world of the African American woman.
Looking for a country under its original name: poems (1984) is a limited edition of 300 printed on Ragston paper and sewn into Stonehenge covers. The title page illustration is by Mark Eaton and the cover illustration is by Bob Sutelo. There is an inscription on the title page reading "For Jim, who knows the adventure of families of countries, Colleen, 11/87."
The cover illustration to Bone flames: poems (1987) is a woodcut printed in Jacob Rueff's De conceptua et generatione hominis (1587). There is an inscription on the title page of Bone flames: poems reading "For Jim, be well & keep in touch, Colleen, Spokane 11/87." Bone Flames: poems received the Washington State Governor's Award.
Further Interest
Hughes, Langston. Montage of a dream deferred. New York: Henry Holt, 1951.
McElroy, Colleen J. Winters without snow. New York, N.Y.: I. Reed Books, [1979].
—, Looking for a country under its original name: poems. Yakima, WA: Blue Begonia Press, 1984.
—, Queen of the Ebony Isles. Middletown, Conn.: Wesleyan University Press, [1984].
—, Bone flames: poems. Middletown, Conn.: Wesleyan University Press, [1987].
—, Bone flames: poems. Middletown, Conn.: Wesleyan University Press, [1987].