George Boole writes a letter to his students 6 November 1849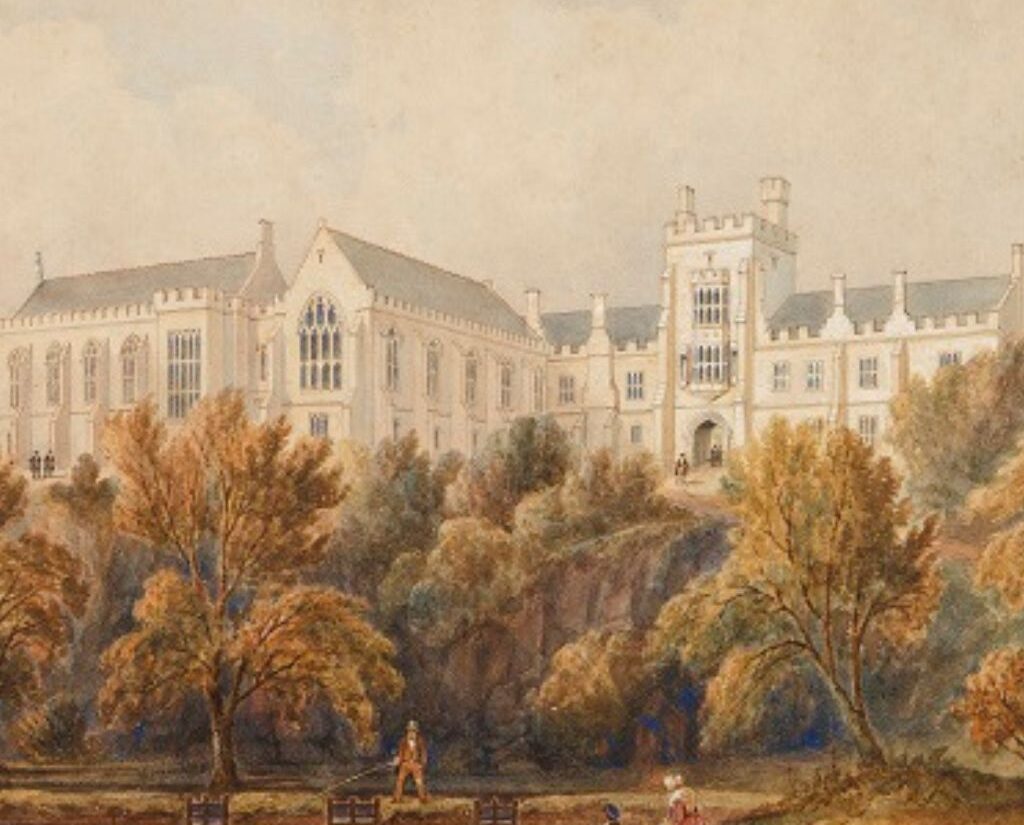 To mark the launch of George Boole 200 at UCC we have selected from UCC Library Archives one of the first letters written by Boole from Cork on 6th November 1849 just over a week after his arrival in the city. The letter (BP/1/224) was written by Boole to his former students in Lincoln telling them about his new situation. After a short introduction, Boole begins to describe the part of the city, close to College where he resides: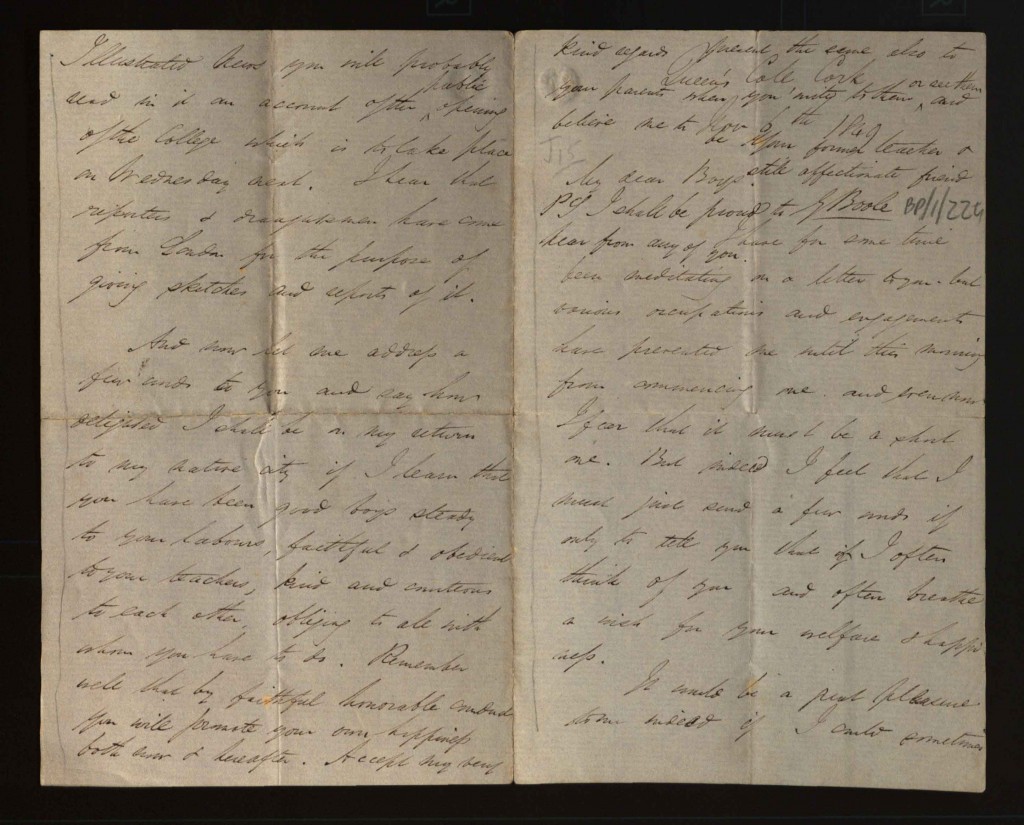 "It would be a great pleasure to me indeed if I could sometimes enjoy your cheerful company in the walks that I am in the habit of taking in the delightful neighbourhood of this city.  Not being far from where I reside the mountains begin to rise and although they do not reach a great elevation in this part of the county yet their beautiful outlines and the fresh breeze which blows from them contribute much to the pleasantness of my rambles."

BP/1/224
Boole describes in some detail the vicinity of the College: 
"You would I am sure be much delighted if you saw the college in which I have now to labour.  It stands upon a little wooden eminence overlooking a valley through which two branches of the River Lee wind.  One of them flows immediately below the college and there is a little cascade in the stream the murmuring of which is very agreeable. There are many such on the Lee above Cork. Below the city the Lee widens greatly and indeed becomes an arm of the sea.  The hills rise there to a considerable sight on either side and are covered with wood."

BP/1/224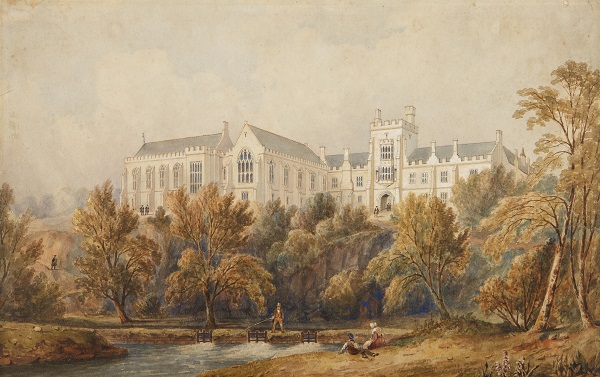 This description is very reminiscent of the scene of the Quad in watercolour by marine artist, Robert Lowe Stopford (1813-1898), contemporary with Boole, which is currently in the College Art collection.  In fact one can see "a little cascade" at the bottom centre of the Stopford painting.
Boole continues the watery theme by stating that
"the city of Cork….is subject to much rain.  Indeed I have heard it called the rain basin of Ireland."

BP/1/224
He also mentions the presence of reporters from The Illustrated News who are in the city to report on the opening of Queens College Cork which occurs the following Wednesday.
Boole then writes a few final words of encouragement to his former students in Lincoln as follows: 
"how delighted I shall be on my return to my native city if I learn that you have been good boys steady to your labours, faithful [?] and obedient to your teachers, kind and courteous to each other, obliging to all with whom you have to do. Remember well that by faithful honourable conduct you will promote your own happiness now and hereafter. Accept my best kind regards….your former teacher and affectionate friend. PS I shall be proud to hear from any of you."

BP/1/224
The George Boole Papers are available online.  Further information is available on George Boole 200 which is launched today 6 November 2014.