George Boole's first letter from Cork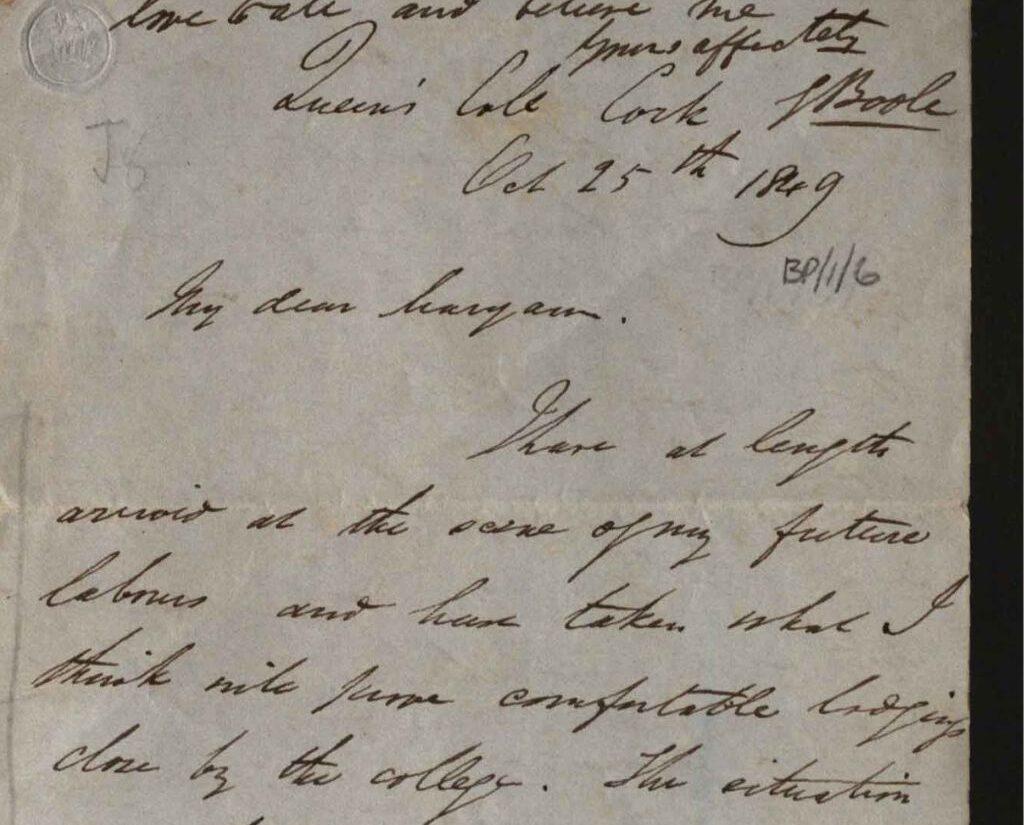 On the 25th of October 1849, 165 years ago, George Boole (1815 -1864) wrote his first letter home to Lincoln from his new place of employment, the City of Cork. Boole had just been appointed the first Professor of Mathematics at Queens College Cork.
Boole's letter was addressed to his sister Mary and is now housed in UCC Library as part of the George Boole Papers in Library Archives.  The entire collection has recently been digitised by the Library for the University's celebrations of the 200th anniversary of the birth of Boole in 1815.  The digital collection is available at The Papers of George Boole, F.R.S. (1815-1864).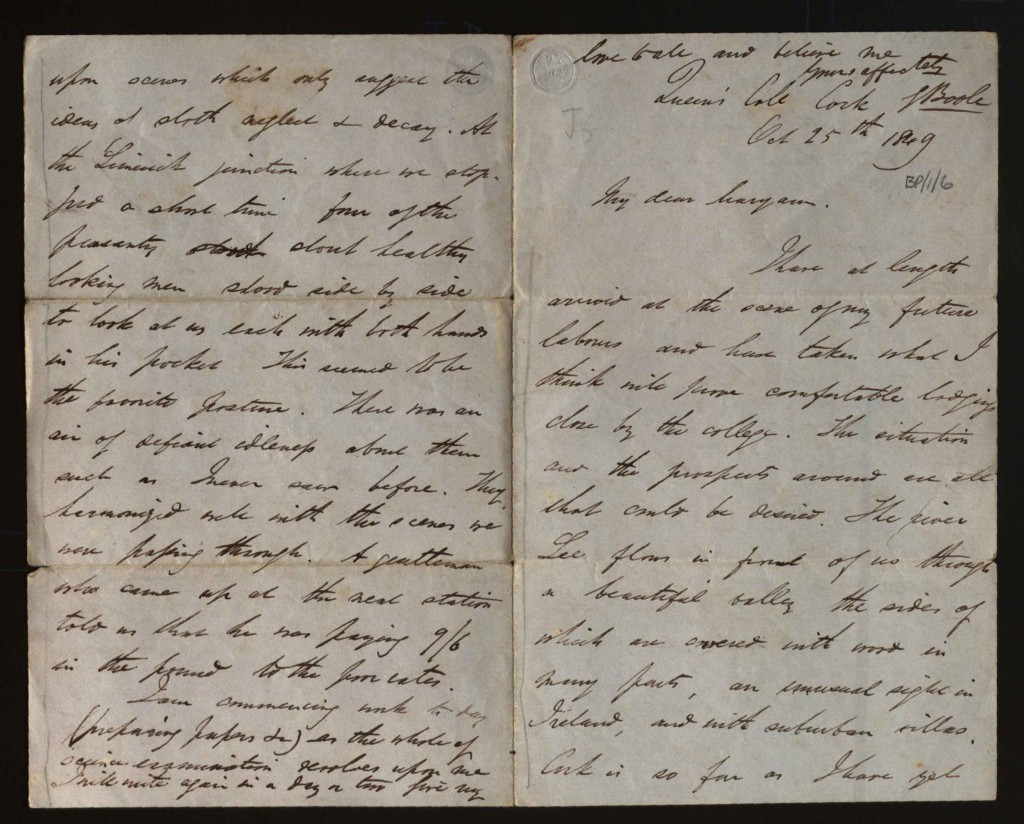 The letter, (BP/1/6), begins "I have at length arrived at scene [?] of my future labours and have taken what I think will prove comfortable lodging close by the college. The situation and the prospects around are all that could be desired. The river Lee flows in front of us through a beautiful valley the sides of which are covered with wood in many parts, an unusual sight in Ireland, and with suburban villas, Cork is so far as I have yet seen is a very pleasant and indeed a rather fine city."
And so I took myself off this morning by foot through the centre of the city along the banks of the Lee and the rise of Summerhill, as far as Strawberry Hill, to see what this beautiful valley might present 165 years later.
Boole's first residence was the boarding house of Mrs Knowles in Strawberry Hill. His next home was at 5 Grenville Place which today stands derelict, hopefully awaiting restoration. It was at this place that Boole wrote An investigation of the laws of thought (1854). His personal copy remains in Special Collections in the Library.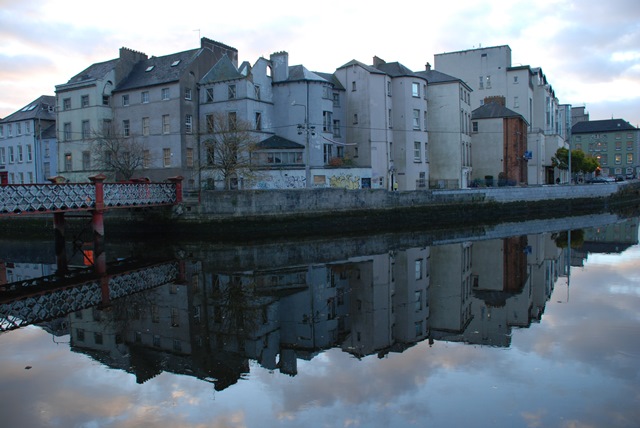 Boole's letter continues by describing his journey from Dublin by train to Cork where he notes, "Of the state of cultivation in Ireland judging from what I yesterday saw while travelling from Dublin it is impossible to speak in terms too sad. There is over the whole country an air of utter destitution and abandonment. For miles and miles you see nothing but fields overgrown with weeds….. scarcely a human being by the way or a herd of cattle in the fields." This is of course only a short period after the devastation of the Great Famine which was clearly still in evidence across the country.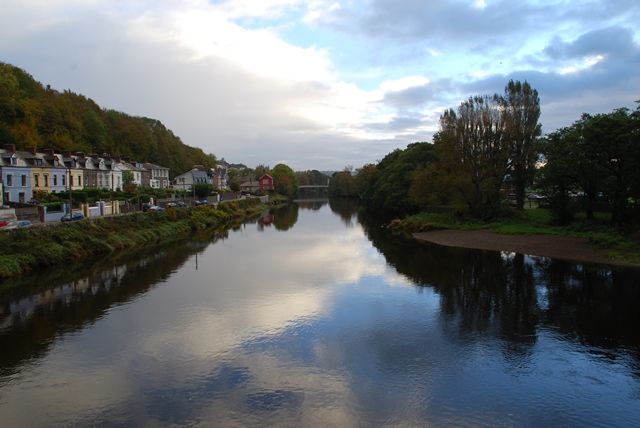 Much has changed in Cork in the 165 years since Boole first arrives, the Lee valley this morning , as sun rose, has lost none of its beauty.
A new edition of The Life and Work of George Boole by Des MacHale has just been published as part of the UCC George Boole 200 Celebrations and is available from the UCC Visitor Centre. Further details about the celebratory events are available on the George Boole 200 events website.