The River-side – reflections on research collections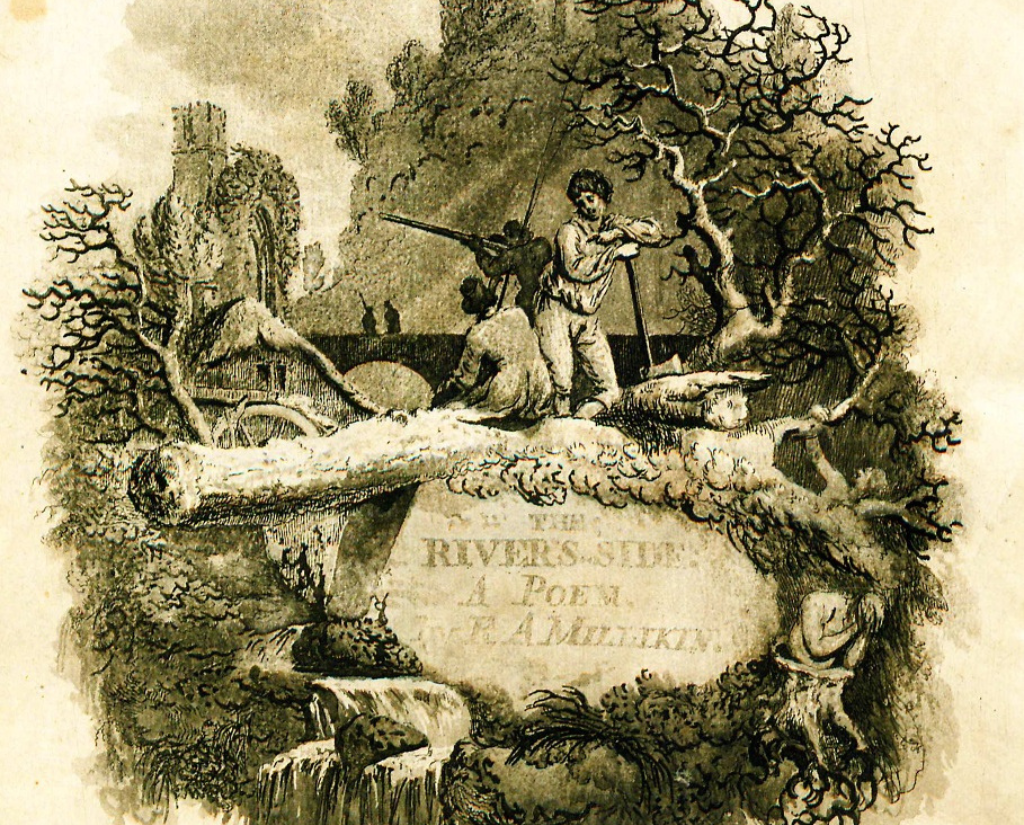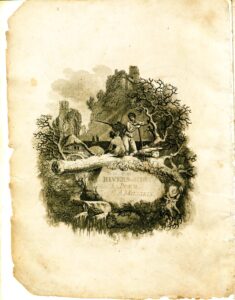 The River-side is a new blog which will communicate information about research collections, projects and events in Special Collections, Archives and Repository Services, UCC Library.
Our focus is the Library's unique and distinctive collections including older printed books, manuscripts, archive collections, and electronic publications available via CORA, UCC's Institutional Repository.
The blog is produced by staff from Special Collections, Archives and Repository Services and is updated on a monthly basis.
The main university campus at UCC is located in the western part of Cork City on a hill rising gently from the banks of the River Lee. We have taken our location as an inspiration as many of our collections have very particular cultural and research significance to the people of Cork and Munster.
We have also taken some synchronous inspiration from an item held in Special Collections The river-side (1807) a verse poem in three books by Richard Alfred Milliken (1767-1815), bound as a quarto volume, and which was dedicated to members of the Cork Library Society.
Millikin, who was of Scottish quaker ancestry, was born in Castlemartyr. His family eventually moved to Cork City where he became a lawyer's apprentice. He spent time composing poems some of which were published in a Cork magazine, the Monthly Miscellany. He also edited The Casket (1797-8), a monthly literary magazine with his sister, the teacher and novelist, Anna Millikin. His best known poems include 'The groves of Blarney', 'The beggar boy', and 'De groves of de pool'. Millikin was also involved in amateur dramatics in the City, writing and performing, and was involved in the establishment of the First Munster Exhibition of Original Pictures (1815). He died in Cork on 16 December 1815 and is buried in Douglas cemetery.
The UCC copy of Millikin's The river-side was printed by J. Conner's Circulating-library, Grand-parade, Cork in 1807. It has been recently bound in blue leather with gilt title on the spine. The frontispiece engraving is by Nathaniel Grogan.  The book and frontispiece were included in the recent exhibition A Question of Attribution: The Arcadian Landscapes of Nathaniel Grogan and John Butts held in the Crawford Gallery, Cork (February –April 2012).
Reference
Doyle, Carmel. "Milliken, (Millikin) Richard Alfred". Dictionary of Irish Biography.
(ed.) James McGuire, James Quinn. Cambridge, United Kingdom: Cambridge University Press, 2009.